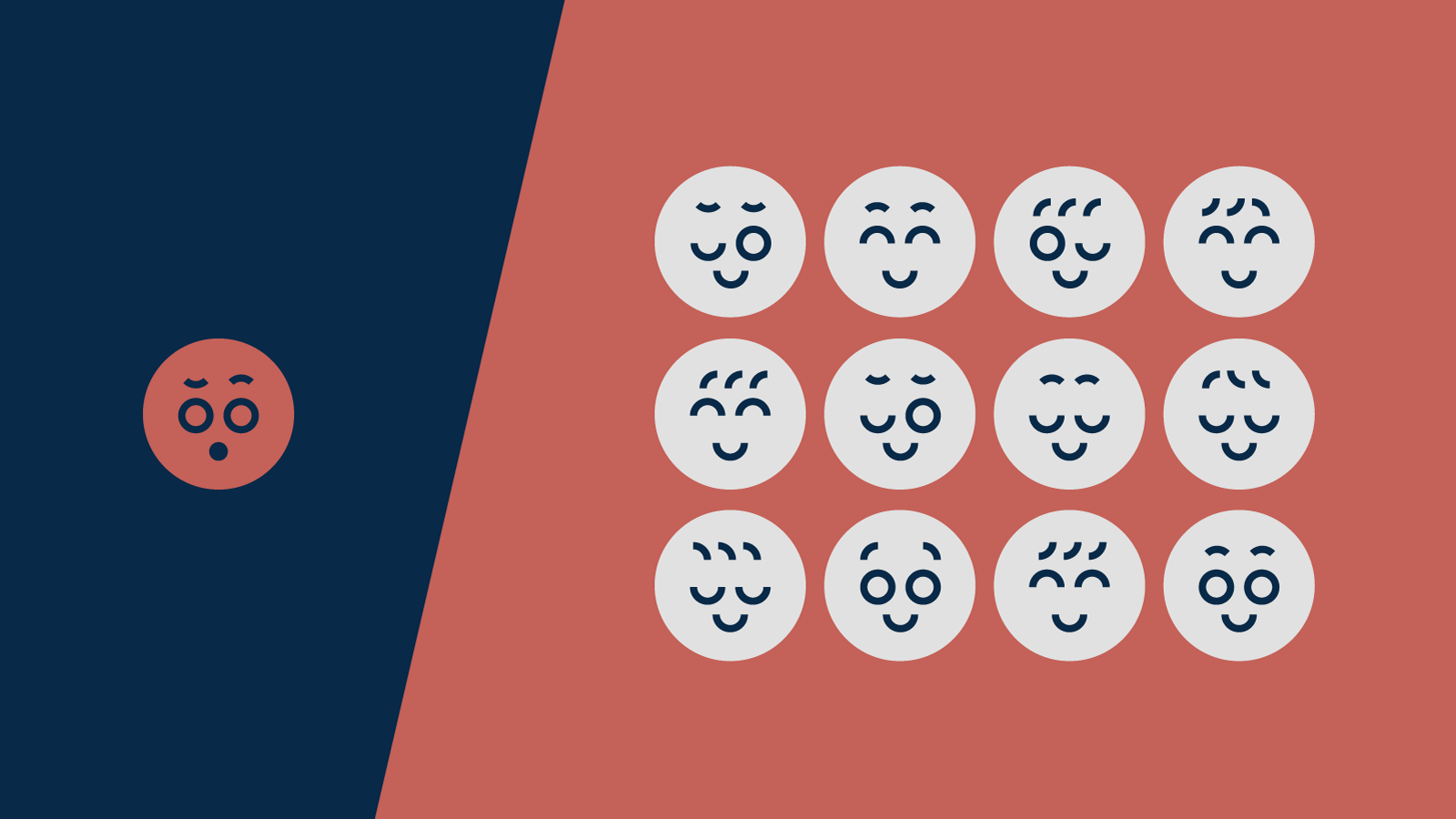 When I started my articling term, I had a vision and I felt prepared. I was set to join a great team, get great mentorship, and do every little thing to start myself on a path to become an awesome and multifaceted litigator. Despite all this, I was unprepared for what happened.
The lawyer who agreed to act as my articling principal resigned … the day before my Articles of Clerkship was due to the Law Society of Ontario. His resignation had nothing to do with me, I swear. He chose to leave Counter to work at an accounting firm.
I was lost. I had no idea what I was going to do.
I needed to find another lawyer to agree to act as my new articling principal so I could submit my Articles of Clerkship.
Peter, one of four other lawyers at Counter, saw that I was about to implode.
Great training and mentorship mean a lot to Peter because his articling principal helped him shape his career. Peter wanted to help me find something like that. Something that could provide me with the coaching necessary for me to become the best lawyer I can possibly be. I'm using the word "something" because the solution was not an individual.
The Plan & Pitch
Peter agreed to act as my articling principal, and he signed my Articles of Clerkship. However, Peter's plan did not end there. He started to pitch me to invite everyone at Counter – and I mean everyone – to agree to teach and mentor me throughout my articling term. And Peter excitedly started to persuade me to invite every Counterpart to sign my Articles of Clerkship as a symbolic commitment to mentor, teach, and train me over the next ten months.
I thought that the idea was … different. I was unsure about the whole thing. I wasn't completely familiar with everyone on the team at this point. But I started to understand the logic.
Counter works to leverage collective intelligence and the unique gifts and talents that every Counterpart brings to the team. And all of us see how we're all interconnected. We're Counterparts!! I started to see how no one articling principal could provide me with better mentorship than every Counterpart agreeing to train and support me, together.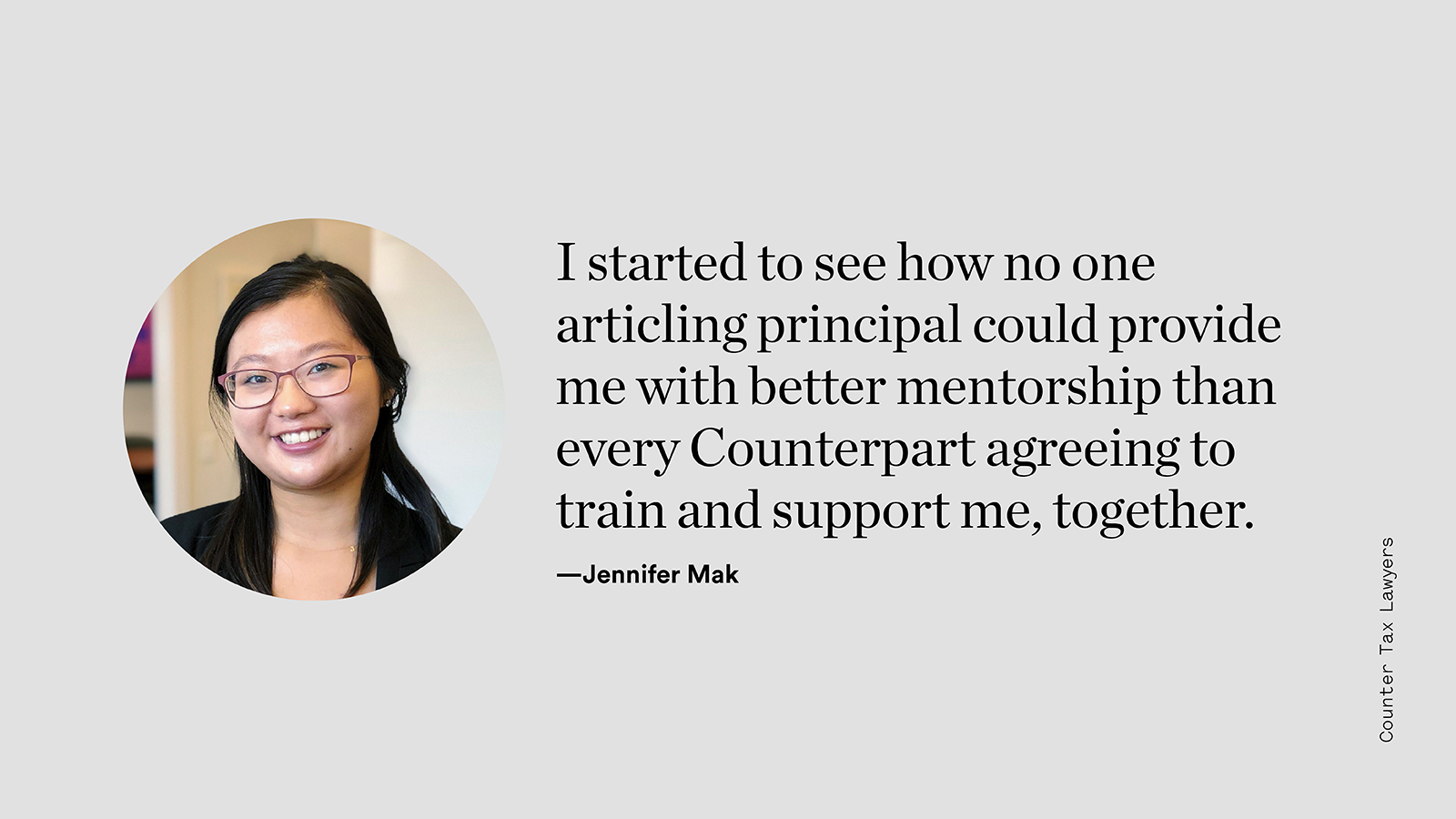 My New & Powerful Articling Principal Community
I began to believe that engaging every Counterpart to act as my "articling principal community" was the best path to learn and grow as an articling student. So, I went for it. I invited the entire team, every Counterpart, to act as my (informal) articling principal and be my coach and challenger. Every Counterpart jumped at the chance to help me and agreed to act as my (informal) articling principal. And they excitedly signed a version of my Articles of Clerkship committing to mentor, teach, and train me over the next ten months.
I told law school friends about the whole "collective mentorship" and "12 is better than 1" idea. Everyone was shocked. You can probably imagine the reaction and questions. "What!?! … What do you mean everyone signed your form?!? … How is that possible? Everyone?!? Like, the paralegals? The IT people? Everyone?" Yup. Everyone.
I went from losing an articling principal to gaining a community of 12 people that were energized and dedicated to helping me learn and grow. Everyone was so excited to contribute. Everyone started working together to give me opportunities, mentorship, and training.
All four lawyers at Counter provided me with invaluable mentorship.
Peter constantly coaches me (whether I have asked for it or not).
Natalie is teaching me how Counter uses CounterMeasure and decision analysis to set litigation strategy and probabilities of success. And she is coaching me on how to identify and uncover the evidence I need to support my legal arguments.
Laura teaches me how to conduct effective legal research. And she's helping me "run" my own file. She gives me the space to lead during client meetings and when drafting legal submissions. Laura's coaching puts me in the best position to find my own answers and gain invaluable practical knowledge.
James is always looking to get me involved in files. He invites me to almost every client phone call and meeting, and negotiations with opposing counsel. He's also teaching me how to analyze cases and model different settlement offer scenarios. With his coaching, I recently modelled different settlement offer scenarios, chose the appropriate settlement offer, prepared the settlement offer with the underlying logic and argument, and sent it to the opposing lawyer with my name on it. Now I'm sitting anxiously waiting for the Ministry of Finance's response. Fingers crossed.
But, since it's common practice to receive mentorship from lawyers while articling (even though I was coached by four instead of one), you're probably more interested in what I learned from everyone else at Counter.
Stephanie, a tax dispute analyst on the team, has taught me so much about CounterMeasure. I use the things that I learned from Stephanie to create settlement scenarios and litigation trees.
Jimmy, a paralegal on the team, taught me about ideal client communication practices.
Ryann, an editor on our team, is helping me improve my writing so that my legal submissions are clear and follow Counter's Writing Style Guide.
Adrian, in IT, taught me how to use the software that we use to set priorities and get things done.
And Joyce, a paralegal on the team, helped me prepare for a call and make oral submissions to a Canada Revenue Agency appeals officer on a file.
Smarter & Together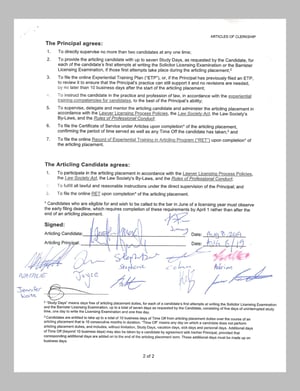 I started this journey unsure about this "collective articling approach". Now, I see how Counter's culture and training will help make me a better lawyer.
Don't worry. I didn't send the Law Society of Ontario a form with 12 signatures. I sent them a form with only Peter's signature. The form with all 12 signatures was an internal commitment, but also far more important to me. I'm glad I got to hold on to it.
If you see how collective mentorship will give you an advantage – and if you don't want to settle for one lonely articling principal – you should join us.
Load more text
See less text